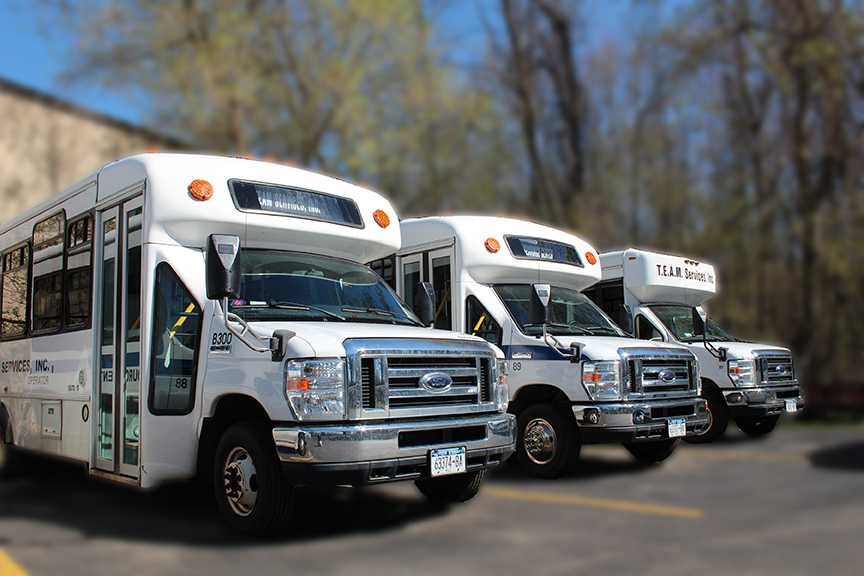 Providing compassionate and considerate transportation services since 1995 Team Services is one of Western New York's largest private transportation providers. We have a comprehensive fleet of vehicles and an outstanding DOT safety rating. TEAM is your best choice for transportation.
TEAM is proud to deliver high quality, value added health and human services transportation as well as charter services to the Western New York community. Our focus is to deliver a compassionate travel experience focused on high level customer service and safety.
With our fleet of vans, buses, and wheelchair accessible vehicles we can offer a high quality transportation experience. Unlike many providers we offer to door to door instead of curb to curb service in order to provide that extra personal touch.
We have an outstanding DOT record with an initial vehicle pass rate of 100% and a re-inspect rate of 100%. The NYS goal for operators is to achieve a 90% pass record for regular inspections and TEAM exceeded that goal with a 92.6% pass rate.  This speaks volumes to our preventive maintenance program and in-house vehicle maintenance staff.